Well, it won't be as much of a challenge as an experience, but I liked the sound of this.
Thanks to Pinterest, I have found tons of amazing-sounding recipes that involve pumpkins, apples, and other fall-themed recipes. Then when it comes to picking what to cook for the week, I am quickly overwhelmed and never really get to try what I want.
So, in my typical over-planning, Type A personality self, I decided to write a post about what recipes I want to try. Each week, I will cook 1-2 of these recipes, encompassing either entrees or desserts. I will then blog about them, to share with you the utter-delicious (or not) of these recipes. So, you get to hold me accountable. You and my husband, k? I have a feeling that he is also looking forward to this little challenge.
Time period: between today and December 20 [approx 12 weeks]
Recipe number: 20
[All the links to these recipes are on my pinterest]
Here is a preview of some of the recipes I've found I'm planning on trying. Any of these look particularly good? What about recipes you want me to try? Put the link in the comments :)
I am going to attempt my first completely homemade pie. Wish me luck!
Crock pot baked apples... how does this not look good?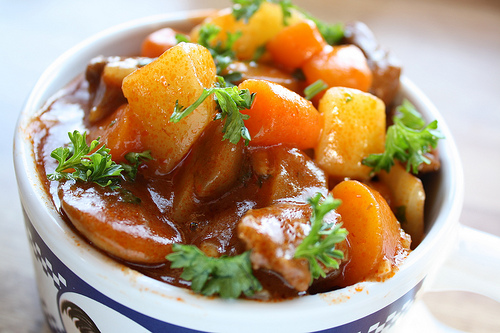 Irish Beef Stew
Slow roasted tomato and basil soup
"Healthy" pumpkin cookies-- approx 40 calories each!
Slow cooker apple crisp
Caramel Apple Bars